Photo porcelain portrait of high quality
Ultra resistant ceramic pigments and traditionnal firing at 900C, (1470F)
Our Porcelain Photos, Ceramic Photographs are made with ceramic pigments that are extremely resistant and do not tarnish in time.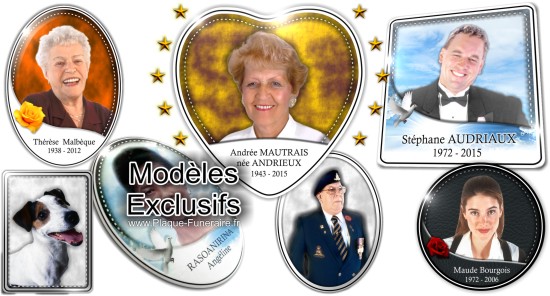 Page : 1
Here, each porcelain is made with ceramic pigments and enamels that are extremely resistant and do not dull over time!

Our more than 20 years of professional experience in the creation of porcelain funeral plaques and medallions has led us to offer exclusively resistant and reliable products.
In full knowledge of the facts, we do not offer low-end ceramic medallions like those that are currently flooding the market.
Create your photo of porcelana online
Our process is very old and has proven its reliability for more than 50 years. Many old porcelain plaques and other medallions dating back more than 50 years still prove today that the old technique based on glazes and ceramic pigments is very resistant.
This technique is more expensive than the ink printing processes found everywhere, but its resistance is incomparable, as the printed inks fade over time. Even if they are baked at over 900 degrees, printed inks inevitably lose their colour.
Our funeral photos composed of enamels and ceramic colors are the most resistant on the market, however, we offer you our unalterable porcelain medallions at a very low and competitive price compared to low-end photos!

WARNING: Low-end funeral porcelains are widely available on the market.
They are manufactured by sublimation ink printing, as for advertising objects! The quality is not there!
Although baked in the oven, these prints tarnish over time and are by no means worth the quality and resistance of our ceramic photos made with natural ceramic pigments and glazes.

Be sure of your purchase, check out our customer reviews!
More than 500 buyer reviews, certified authentic from independent surveys, are published on Google. We are trustworthy because these notices cannot be manipulated or modified and are written exclusively by customers who have purchased. Rigorous management and certification are managed directly by the multinational Google.
You can order one or more ceramic medallions or porcelain photos without a personalized funeral plaque below:
The use of a computer to use the configurator is strongly recommended.
Se recomienda encarecidamente el uso de un ordenador para utilizar el configurador.
19,600 possible combinations, real time price, online photo framing, manufacturing time: 3 weeks.


Customize memorial plaques below :
Change plaque or material, change patterns , sizes , texts , add your photos ...
The customisables models below are only a small part of the creative possibilities.

Rating :

9.9 / 10 - Reviews collected & certified by Google.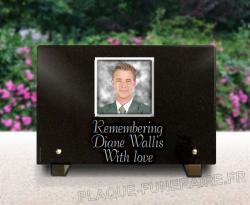 Material : Engraved granite

H. 20 x W. 30 x Th. 2 cm, 4.5 kg

135 Euros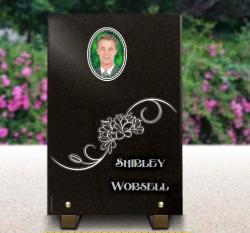 Material : Engraved granite

H. 30 x W. 20 x Th. 2 cm, 4.5 kg

161 Euros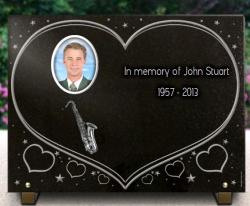 Material : Engraved granite

H. 30 x W. 40 x Th. 2 cm, 7.8 kg

284 Euros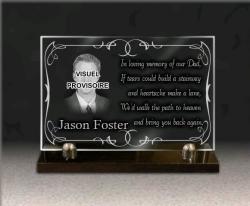 Material : Engraved glass

H. 20 x W. 30 x Th. 1 cm, 3.7 kg

351 Euros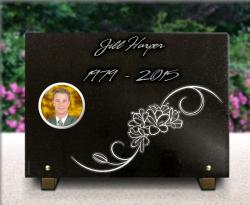 Material : Engraved granite

H. 25 x W. 35 x Th. 2 cm, 6.3 kg

209 Euros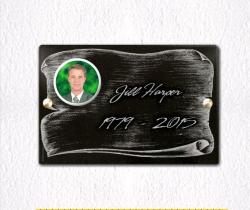 Material : Engraved granite

H. 20 x W. 30 x Th. 2 cm, 4.5 kg

185 Euros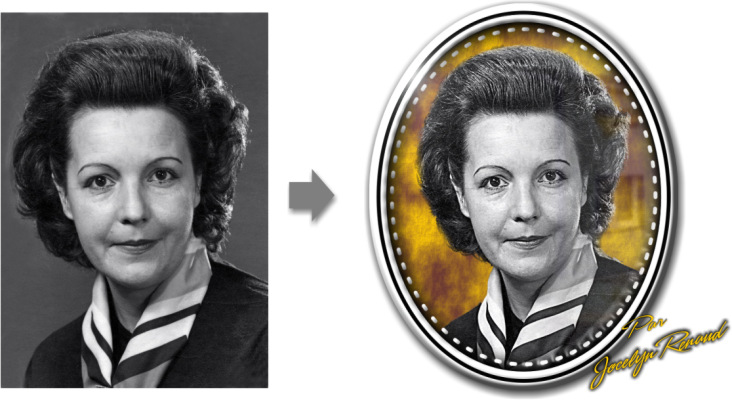 Stick the porcelain photo on a funerary dish
Renaud Gravure offers you a solution to decorate an existing mourning item: A personalized porcelain at your request.
The medallions for tombs come in different shapes, it is possible to choose it square, rectangle for a rather modern effect, round, oval or even heart shaped for a more classic result.
These medallions allow the exact reproduction of a colour or black and white photo that allows us to keep intact the memory we have of a missing person.

Depending on the size of the medallion it is possible to insert two photos, for a couple for example and in some cases it is possible to add a text or a date.
Photos can even be retouched to remove small defects such as wrinkles or shadows on the face.
The porcelain photos sold at Renaud Gravure are of excellent quality. The medallions are baked at 900° which allows them to be perfectly resistant to external aggressions, they will perfectly resist frost, and the colours will not be altered by the sun"s rays.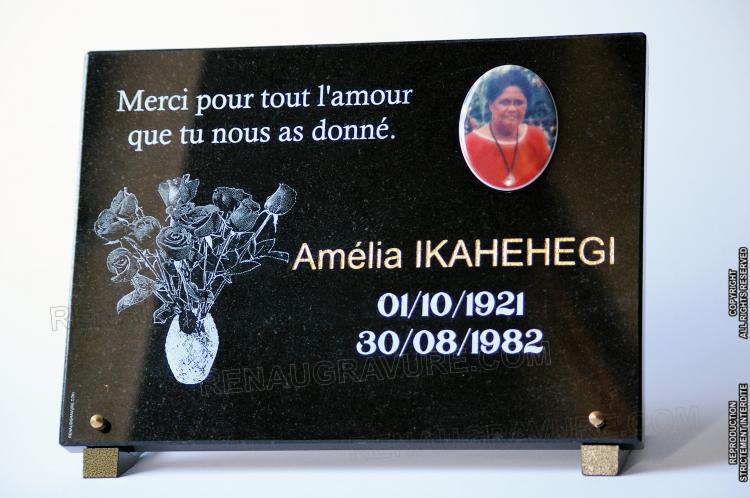 Exclusive ceramic photos:
Perfect resistance by ceramic pigments and firing at 900°,,, The traditional manufacturing by ceramic pigments and firing in the oven offers a much higher quality of finish than by ink printing. This quality is therefore superior to medallions made of sublimation and epoxy varnish.
No discoloration, abrasion resistance, frost resistance. Porcelain medallions are designed to last for decades outdoors. They are perfectly resistant in extreme climates (heat or cold)
Marbled bottoms with relief effect. The aesthetic quality of our medallions is an exclusivity:
Shaded borders The "luxury" border enhances the aesthetic quality of the porcelain.
Option text box with relief effect for a possible inscription of the name and dates of the deceased directly on the photo in a perfectly resistant way like the entire photo.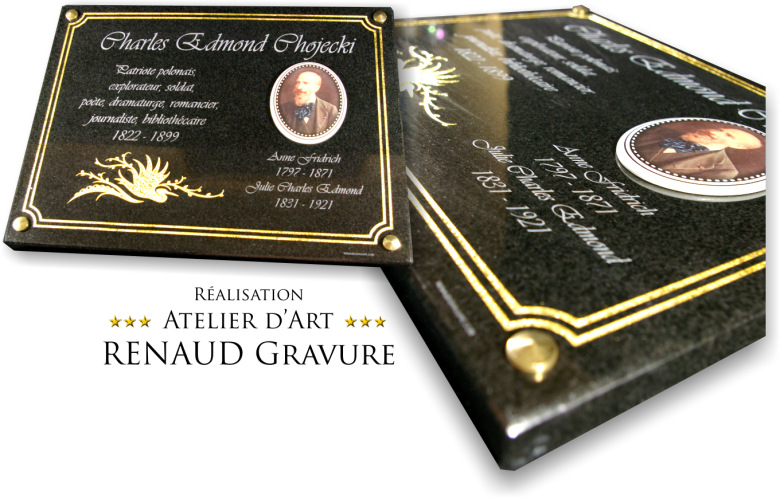 Perfect resistance outdoors!
We have chosen not to use the latest economic sublimation ink techniques but to focus on traditional manufacturing, which is more expensive but very efficient and reliable for decades to come.
We graphically embellish your photo with striking shading and relief effects. As you can see above, our medallions are very aesthetic. We take great care of our luxury borders and marbled bottoms.

For a personalized tribute:
The composition software available on the site allows you to design a unique and totally custom-made ceramic medallion, in order to obtain a photo that can pay a personalized tribute to your friend or relative.
It is also an excellent way to add a touch of colour and cheerfulness to a granite funeral plaque.
A personalized funeral porcelain photo is sold alone or on a funeral plaque.
The ceramic medallion: a high quality product.
On all the cemetery plaques made at Renaud Gravure, it is possible to engrave portraits of the disappeared person or to reproduce an object or landscape that they particularly loved.
They are made with old techniques that have proven their worth and allow us to obtain a high quality result with excellent resistance to external aggression.
| | | | | | | |
| --- | --- | --- | --- | --- | --- | --- |
| | | | | | | |
| | Payment methods | | Delivery methods | | Renaud Gravure international | |
| | | | International delivery | | International delivery | |
| | | | | | | |
| | Customer reviews by Google | | | | Useful links | |
| | | | | | | |