Best Personalised Memorial Plaques for Graves & Cemeteries.




Up to 1 000 Customer Reviews certified by Google : 9,9 / 10 ★★★★★

Create an engraved grave plaque in line with a best price & quality.
The best quality for more than 20 years !

Online creation, real-time pricing, real unalterable engraving, high quality art portrait.
UK, US and worldwide delivery, engraving in all languages.




Guaranteed engraving
+ 50 YEARS


Engraving in the mass




resistant eternally.



Study before engraving


For photos & portraits



Artistic touching up


by a qualified engraver,




rated & registered




by Drouot Cotation Paris



Patented Process


created by :


RENAUD Gravure

Ultra Resistant Glass


doesn't explode and resist to frost



Gilt of 24 carat gold

RENAUD Gravure : Be trust to the reference !
RENAUD GRAVURE Art workshop has been specialised since 1997 in genuine, traditional and unalterable engraving for funeral plaque and personalised grave plaque for cemetery.
Renaud GRAVURE is the only company to possess at the same time: its exceptional competences in mineral engraving, as well as a recognised artistic quality and listed on the international art market.

We professionally engrave granite, slate, glass and marble by carving the material.
Our engraving is guaranteed without laser marking, sticker, ink and other low-end techniques.
We sell our works without intermediaries and worldwide; Which explains the very low price of our personalised memorial plaques for graves and cemetery.

We have been carver since 1988. We have been sculptor and passionate artist, which is why our plaques for funerary monuments have no equivalent on the market.
Our portraits of art are not just reproductions, but real engraved works that require real artistic know-how to be realised.

We have refined the traditional techniques of engraving to obtain an unparalleled fineness which is also perfectly hollowed out in the material therefore totally unalterable.
This unique etching technique should not be confused with laser marking which does not dig the granite but marks it very superficially.

Our achievements are timeless, present in the most renowned cemeteries, on works classified Historical Monuments, in churches, monuments to the dead and on thousands of funerary monuments over the world.

Each personalised grave plaque is the subject of a personalised, attentive and very rigorous work.

| | | |
| --- | --- | --- |
| From 115 € | A partir de 180 € | From 180 € |
| From 74 € | From 207 € | From 95 € |
Our grave plaques for with engraved photos are customizable..
These customized grave plaques with unalterable etching are available in different fixing versions::

- On 2 metal feet, very stable to be placed on a grave monument.
- Breakthrough to be fixed to a headstone or on the wall of a chapel or church.
- A glue to be easily attached to the polished granite (columbarium or monument).
- Non-drilled and glue-free to be placed on the ground in a park cemetery or on an headstone.
Artwork realized by Jocelyn RENAUD, engraver of art graduate and renamed on the art market.
The portraits are not simply engraved on the funerary plaque but they are retouched by hand to highlight the deceased or the deceased.
With each engraved portrait order, a study before engraving is presented to the client for acceptance of artistic and manual work.

All these qualities make RENAUD GRAVURE the French reference in engraving art unalterable on granite and glass.







A matchless longevity !




Evidences of a perfect resistance, the oldest granit engraving date from more than 4500 years !
We use the black granite, the hardest in the world .
We are professional engraver, our engravings hollowed in the mass are guaranteed totally stable.
Products of top-of-the-range quality guaranteed without plexi, PMMA, or printed glass,
without laser tracing, without serigraphy and without sticker.

>



Creation

online with view

photo realistic.
1000 motifs high quality available online
Black granite of 1st choice, polish bright face and sides.
Manufacture within 10 working days*
Real engraving stable in the mass.

Fixed price calculated in real time.
Free delivery in metropolitan France and +
Genuine glass burglarproof and stable
Real artistic work on photos by a professional engraver thought by Drouot Cotation.
Cost 'direct workshop' the lowest.

We create our own models and drawings in order to suggest you unique works
much more beautiful than the item of the classic trade.

By using our making up software on-line,
you could create your memorial plaque, choose motifs among the wide collection suggested and sorted by themes.
All the fields are broached : music, religion, angel or flowers
more than 1000 artistic drawings will let you create a very customised work.

The firm and set price is displayed permanently and recalculated in real time at each modification brought to the project.
You won't have any surprise about the cost all the more as the delivery is free
for metropolitan France.

Create your memorial plaque on line




Use our configurator on-line, choose a material : Black granite high quality or burglarproof glass,
in version to put or to fix, without drawing or with a parchment, decorative borders etc
Also choose among hundreds of motifs to arrange as you wish, import photos to engrave
or choose a photoporcelain ! You are totally free for your making up and for your budget
You can also customise from suggested and sorted by themes models.




Genuine stone carving,
without selfadhesive, laser tracing or serigraphy.






This few informations are essential to compare both prices and the quality :




Our engravings are truely carved in the stone or in the glass, so stable.
It is not the adhesive or laser tracing as we often found on the internet,
neither it is serigraphy or digital printing.


As a stone engraver with more than 25 years of experience :

We engrave your customised memorial plaque by mixing ancestral techniques
to our late innovations ( Patent INPI),
to let us get a memorial engraving ultra precise, stable to a fair price.



The free delivery
The transport is free for metropolitan France.
The parcels are perfectly protected.
The packing is made thanks to polystyrene shell made to measure and extremely resistant.

The carrying is sure and respectful ( private carrier).
The delivery is confided to a professional : TNT Jet-Service or UPS with a carrying within 24 h, without losses.
The delivery is available in Relais-Colis or at home.
Renaud Gravure
2 rue de la Chênaie

-

49460

Cantenay-Epinard

-

France
+ 33 (0)2 41 32 14 13
info (arobase) renaudgravure.com
https://www.memorial-plaques.eu/
memorial-plaques.eu/
sitemap XML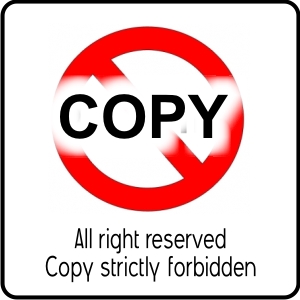 Carefull, illegal and mediocre copies of our graphic works has been found on the internet
Thanks to not encourage counterfeiting and the copy of graphic works because they prejudice to creative comapnies.
Graphic works and registered and protected programs in our bailiff:
FRADIN TRONEL SASSARD et ASSOCIES - 1 quai Jules Courmont - 69226 LYON CEDEX 02
Technique innovations protected by Invention Patented INPI
Copyrights about programs, protected by COPYRIGHTDEPOT.COM Member # 00049656
Registered company officially by Drouot Cotation.
All our works benefit from automatic and international protection of rated copyrights.
The company RENAUD Gravure doesn't accept any exception and sue systematically the offenders.